Interesting places to visit with your child in Calgary!
We often hear parents commenting that Calgary is boring for families and lack places to visit. Apart from the usual Heritage Park, Calgary Zoo and Calaway Park, where can parents bring their children? Let us recommend some places to you!
1. Cobb's Corn Maze & Family Fun Park
1500 84th Street N.E
Child:$12.50  Adult:$13.50
This place is a must-visit attraction for all! There are activities for both children and adults alike. Children will enjoy visiting the homes of the Three Little Pigs built of straw, stick and bricks, with lilttle pigs residing inside. Cobb's Corn Maze is open from July to October annually.
For further enquiries, please contact 403-210-2676
2. Butterfield Acres Children's Farm
254077 Rocky Ridge Rd NW
Child:$11.99+gst   Adult:$14.99+gst
Located at Rocky Ridge, it is a place for all animal lovers. Childen will have fun meeting animals up close and personal. They can go horse riding, collect eggs from the chicken coop and even experience milking sheep. They can truly experience farm life, in the city!
Butterfield Acres Children Farm is open from April to October. For further details, please contact 403-239-0638.
3. YouthLink Calgary – Calgary Police Service Interpretive Centre
5111 – 47th St NE
Child:Free          Adult:Free
After the flood in Calgary back in 2013, YouthLink Calgary has moved to a newly renovated brnad new 26,000 sq. ft location in 2016. Parents can bring their children to experience their hands-on learning centre filled with engaging immersive exhibits on police artifacts.
YouthLInk Calgary is open all year round. Call 403-428-4566 for further details.
4.  The Military Museums
4520 Crowchild Trail SW
Child:$4          Adult:$10
For children who enjoy learning about soldiers in the military, this place will definitely excite them. The Military Museums in Calgary is Western Canada's largest tri-service military history, heritage, art, research, and educational institution. Children can even experience being a soldier for a day! The Military Museums is open throughout the year. Please call 403-410-2340 for further details.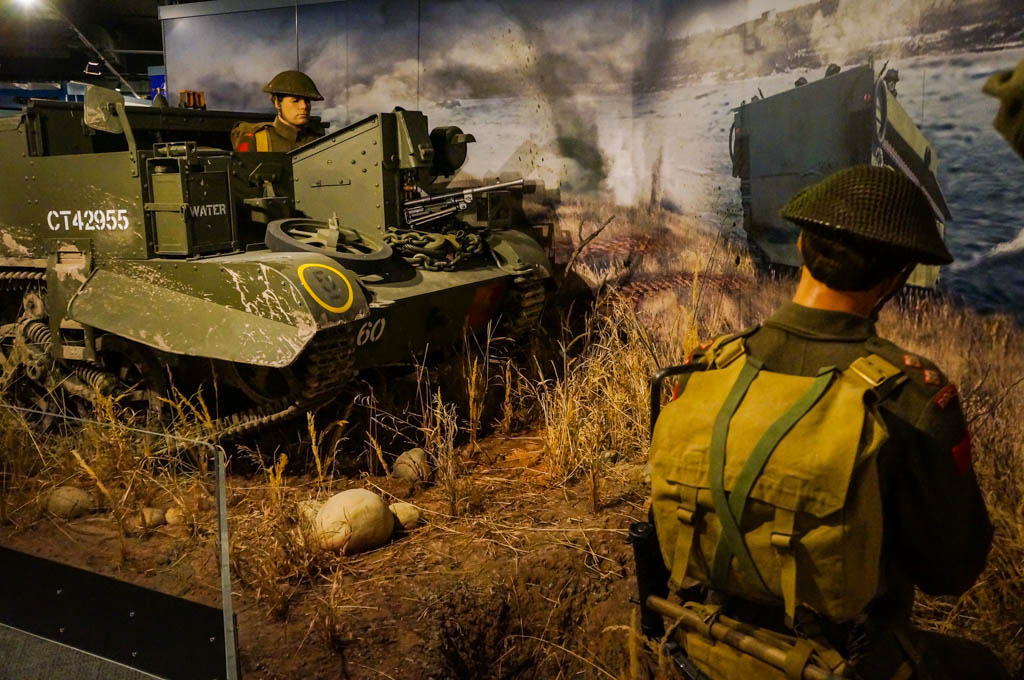 5. Bow Habitat Station
1440-17A Street SE (Pearce Estate Park)
Child:$ 6         Adult:$10          Family(4 members):$30
Located in Pearce Estate Park near Bow Habitat Station, this is a place for children to get hands-on with Alberta's fish, wildlife, water and aquatic attractions. The Discovery Centre is where a variety of wildlife exhibits and an aquarium is located. They can take a tour around the Sam Livingston Fish Hatchery or go fishing in the Trout Pond near the Interpretative Wetland.
For further details, call 403-297-6561.
6. Skyline Luge
Winsport Canada Olympic Park, 88 Canada Olympic Road SW, Calgary, AB T3B 5R5
Per Ride: $15
Three Rides: $23
Five Rides: $32
Skyline Luge Calgary is a fun, fast-paced family activity that people of all ages and abilities can enjoy. It is a 'must do' activity during summer in Calgary, Canada! Originating in New Zealand in 1985, Skyline's Luge is one of the most thrilling Calgary attractions, and has been enjoyed by millions of people from around the globe.The summer Skyline Calgary Luge Track runs alongside the famous Winsport Olympic Luge track and is Calgary's favourite family attraction for all ages and abilities.
Skyline Luge can be contacted at 403-776-0617
7. TELUS Spark, The New Science Centre
220 St Georges Dr NE
Child:$ 12.95    Youth:$15.95         Adult:$19.95
Telus Spark is a Science museum with many interactive exhibits, multimedia presentations and educational demonstrations. It is a place where children and youth can explore life sciences around them and learn more about the environment. There is also an outdoor park for children to expend their energy. From February to April, there are educational exhibitions suitable for the whole family.
Telus Spark is open all year round. Call 403-817-6800 for details.